Crystals for Emotional Support
Crystals for Emotional Support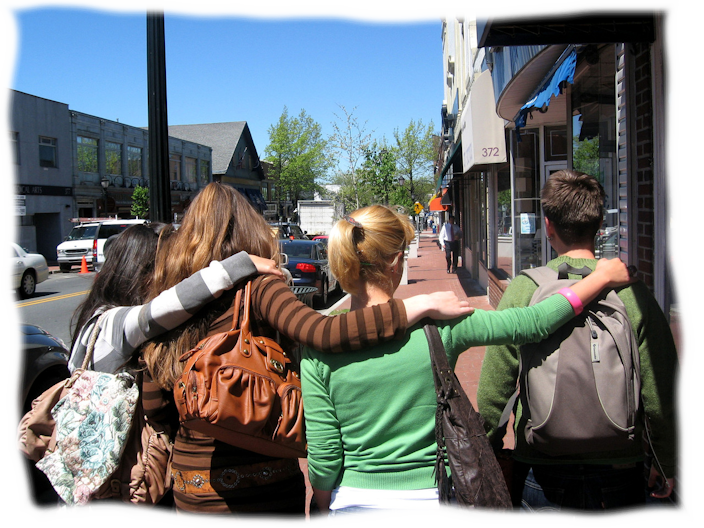 In our lives we tend to be either emotional or not. Some people react easily and get hurt over things more than others. These are considered more emotional people. When you're emotional person it can be hard to always get the support you need. It may feel like you are bothering other people or you may not feel comfortable expressing your emotions to another. However, you still need emotional support. Even if you are not an emotional person, hard times can happen that make you more emotional. When this happens it can be even harder because you are unsure how to deal with them. When you need emotional support above and beyond friends and family, we suggest the power of crystals.
It is in turquoise colored crystals that you'll find the emotional support you desire. Turquoise is a blending of the cold winter blue ray of Trust with the approaching warm green ray of Growth. It is the color of the earth as the new growth and life emerges at the first hints of spring. It is a fresh color, a welcome color, and a color that moves us to serenity knowing that the cycle of life is progressing rapidly.
Use Turquoise Crystals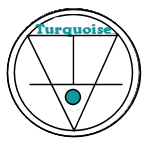 Crystals with the beautiful Turquoise Ray are Centering and Balance Crystals
The turquoise colored crystals help you relax, rewind, and build tolerance. When you seek to reestablish your equilibrium and get your emotions under control, use a turquoise colored crystal. In lighter shades of turquoise you'll find inner peace, harmony, and tranquility for emotional support. In lighter shades, turquoise energy is transformed to the power of inner harmony and peace through spiritual realization. To know one's place in the worlds of man and nature use light turquoise rays to find the right balance.
Like waters deep and ancient, Amazonite beckons in captivating shades of turquoise-green, promising to soothe the spirit and calm the soul. Called the Stone of Courage and the Stone of Truth, Amazonite empowers one to search the self and discover one's own truths and integrity, and to move beyond fear of judgment or confrontation with others to live in alignment with those beliefs and values. It provides the freedom to express one's thoughts and feelings, and to set strong and clear boundaries, both internally as self-discipline, and externally on what one is willing to experience or in defining personal space. Amazonite is a wonderful healer for the emotional body. It soothes trauma and calms the mind, alleviates worry and fear, and directs anger and irritability into a more positive action.
Turquoise is perhaps the oldest stone in man's history, the talisman of kings, shamans, and warriors. It is a stone of protection, strong and opaque, yet soothing to the touch, healing to the eye, as if carved from an azure heaven and slipped to earth. Turquoise is a most efficient healer, providing solace for the spirit and well-being for the body. It benefits the overall mood and emotion by balancing and inducing a sense of serenity and peace. Holding or wearing Turquoise helps restore depleted vitality and lifts sagging spirits. It relieves stress and brings focus back to the center heart. It is empathetic and balancing, helping one to recognize the causes of happiness and unhappiness, and to master them.
Amazonite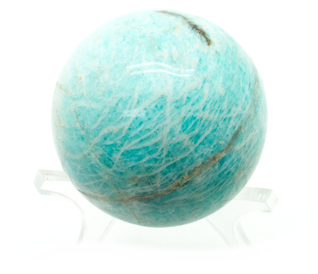 Amazonite increases self-esteem, especially in women, and reduces tendencies to self-neglect. It enhances the ability to communicate more effectively by identifying how one's words have created the current reality, and how to change one's vocabulary to reflect a higher, more aligned reality.
What Authors Say About Crystals

Robert Simmons suggests
Cavansite
which unites the energies of the throat and third eye chakras.
Cavansite is soothing to the emotions and calming to frayed nerves. It allows one to relax and let go of outmoded ideas. It assists one in getting free of 'stuckness' both in the mind and in external situations.

Emotional support is something we all need. We get it from our loved ones, friends and family, the cherished ones around us. Though sometimes we may need more support than what is being given. We may not wish to burden those around us or feel uncomfortable expression our emotional thoughts. You may not be an emotional person and are learning to deal with it the best you can. For these problems we need the emotional support offered by light turquoise colored crystals. We suggest using light turquoise colored crystals such as Amazonite and Turquoise. You can also try crystals other authors have recommended such as Cavansite.